Watch
Point Commission for *chrisdog203



Avatar commission! and a really awesome and funny idea.

Really fun to create too!!



Supposedly, Sokka found...with Toph's earthbending help, his boomerang. He of course, was bragging out about it and taking all the credit, and well, you can see what else they are doing there. I had the idea of putting Zuko acting like his uncle already. :rofl.:

I hope you like it! And thanks for commissioning me!



Download to see a larger image.

also, don't mind the anatomy.

This commission is from my paypal commission Type 6 $25. Please, check all the information about it on my journal...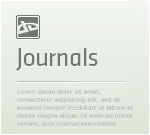 Commissions(June offer) first 5 get 25% discountOpening paypal commissions!!! :iconmega-la-plz:
Thank you everyone who helped me about it. :) I really appreciate it. And I hope people actually get to commission me. C: Also, if you've any friends that are interested on commissions, please advertise this to them. :please: :thanks:!!

Examples of maaany point and normal commissions here

First 5 people who commission me will get a discount of the 25% in each type of commission.

10 slots will be open.

Please, comment on this journal if you want a commission. I will reply to you confirming it that you have a spot. Afterwards, please send me a note with the subject 'Commission' with the info